[Total: 3 Average: 4.7/5]
Amazon Price:
$599.99
(as of November 3, 2018 10:18 pm –
Netgear ReadyNAS 300 Series 312 (RN31200-100NAS)
The NETGEAR ReadyNAS RN31200 is an advanced and easy-to use solution for centralizing, securing and controlling access to your digital assets. Way more than just simple unified (NAS or SAN) storage for your home or business, ReadyNAS pairs the latest in performance with innovative technologies like unlimited snapshots, thin provisioning and cloud-managed replication. Each ReadyNAS protects stored data not only with XRAID automatic expansion, but is the first in its class to feature continuous data protection along with real-time anti-virus and native encryption. Featuring a sleek interface designed with ease-of-use in mind, ReadyNAS utilizes ReadyCLOUD for simple cloud-based discovery and file management. With ReadyNAS, protecting and accessing your digital world has never been easier.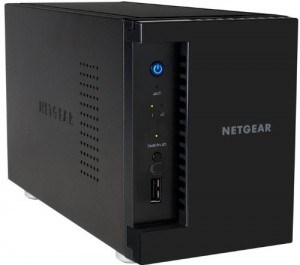 Technical Details
Number of Processors: 2
Hard Drive: 4 TB
Product Details
Product Dimensions: 11.5 x 6.7 x 10.3 inches ; 4.9 pounds
Shipping Weight: 7.3 pounds
Shipping: Currently, item can be shipped only within the U.S.
ASIN: B00BO0MFXU
Item model number: RN31200-100NAS
Date first available at Amazon.com: March 18, 2013